*Please note there is a $10 add on fee for side by side treatments
AGE DEFENSE – Age Prevention, Antioxidant & Anti-Pollution Facial–  Approximately 60 to 75 min, $85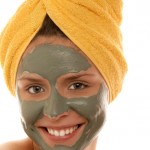 Designed for young skin (25 – 35 years).  It is your first step in anti-aging.  An age defying shield, which slows down the aging process!  This facial includes the new cream "Vital Defense" with Myrtle Extracts & Moringa Peptides which limits the propagation of free radicals, reinforces the skin's natural defense mechanisms, protects the skin from harsh pollution & purifies the skin by eliminating asphyxiating micro-particles.
Result:  The skin is oxygenated, stress-free, glowing!
HYDRATING FACIAL – Long-lasting deep hydrating facial – Approximately 60 to 75 min, $85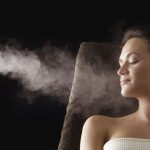 Tightness, stinging…is your skin becoming rough & lackluster or being marked by finelines?  This is a cry for help:  your skin is drying out.  This high-performance treatment will quickly help to restore its balance, suppleness, & softness.
What's the secret?
The powerfully softening action of seaweed and fruit extracts; the use of 2 refreshing masks, one including a massage with a fine aromatic mist; and the application of a repairing, hydration-reactivating duo using Lily Peace Signature techniques.
The soothing touch during this facial:  the application of a soft gel peel with citrus extracts on the hands, to hydrate & exfoliate simultaneously.
Result:  skin is renewed, soothed, and rebalanced; softness and beauty are restored
Choose the Hydrating Facial year-round, as soon as skin starts to show symptoms of dehydration.
ACNE/OILY/COMBO FACIAL – For acne prone skin or skin with enlarged pores & blackheads – Approximately 60 to 75 min, $85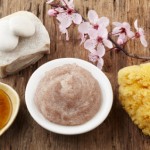 Correction and healing are the cornerstones of this modern yet holistic approach to acne-care.
Lily Peace Massage & Spa has incorporated High Frequency into our facials, which is particularly beneficial for acne-prone skin, enlarged pores, fine lines & wrinkles.
RESURFACING, AHA-BHA treatment – Approximately 60 to 75  min , $85

Dull, tired skin?
Highly technical, this anti-aging treatment brings out the skin's natural glow, restoring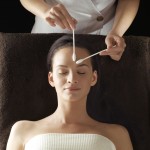 smoothness and youth as early as the first treatment.  A series of 4 sessions helps to visibly diminish the signs of time.
Under the rejuvenating, intensively moisturizing action of controlled fruit acids, the epidermis is gently regenerated, cellular renewal is intensified, the complexion is cleared, wrinkles and fine lines vanish.
Result:  Skin is supple, smooth; the complexion glows and wrinkles vanish!
LILY PEACE SIGNATURE FACIAL – Deep pore cleansing, restoring & relaxing facial – Approximately 60 to 75 min, $89

One of the most elaborate, complete facials.  Leaves you with clean, perfectly balanced skin and a radiant complexion.
Customized and recommended at any age, it centers on Lily Peace Massage & Spa's exclusive deep cleansing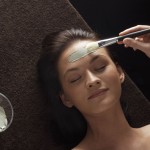 regimen:  in 5 successive steps carried out with the utmost care in the oxygenating atmosphere of the aromatic essential oils, the pure glow of the epidermis is revealed, one step at a time.
Result:  Purified skin, a toned complexion, and optimum relaxation
This Facial is a fundamental facial to indulge in once a month to keep skin healthy and in top condition.
ANTI-AGING INTENSIVE FACIAL – Rejuvenating anti-wrinkle facial – Approximately 60 to 75 min, $85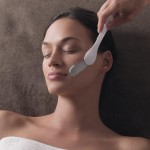 This deep regenerating Anti-Aging facial is recommended for all ages to re-infuse your skin with the vital energy that it sometimes lacks after sun exposure, during pregnancy, during menopause or simply after a spell of ill health or tiredness. Your skin re-discovers its balance, elasticity and vitality.
This facial is also recommended after laser treatments.  A course of Four treatments is recommended for optimum results.
ULTIMATE LIFT FACIAL – Lifting & Firming, Anti-aging – Approximately 60 to 75 min, $85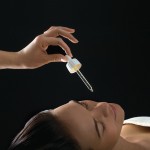 Lifting and restructuring, this anti-aging treatment acts like a "personal trainer" for the skin.  By stimulating the skin's natural regeneration processes, it optimizes firmness, reduces wrinkles and fine lines, and intensifies glow.
This facial includes deeply moisturizing marine collagen and hyaluronic acid, it reinforces the structure of the epidermis and uses coenzyme Q10 to protect cells from free radical attacks.
Result:  Visibly younger skin that is firmer and smoother, redefined facial contours.