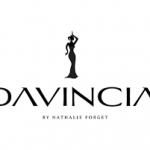 To heighten the effectiveness of your home care, Lily Peace has created 3  facial treatments specifically designed for mens' skin.
When alternated according to your specific needs, they offer you exclusive professional products & techniques for results that are more high-performance than ever.
The Bonus:  the relaxing & invigorating aromatic atmosphere of 100% pure and natural essential oils. 
SKIN FITNESS – 1 h, $79
This deep-cleansing treatment purifies, balances and brightens your complexion. Blackheads and dead cells are gently eliminated by the professional face peel technique that remains mild on the most delicate skin.  This skin-cleansing phase is followed by a relaxing and aromatic massage for the face, neck & chest.  A real radiance-revealing treatment to indulge in whenever you feel the need.
DISCOVERY FACIAL – 75 min, $110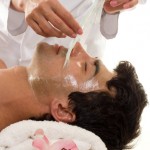 This expert anti-wrinkle, exfoliating and deeply hydrating treatment acts like a mini-facelift.  Your face looks redefined and your complexion regains its youthfulness.  Ultra-targeted cleansing, exfoliation, misting and Davincia's deeply hydrating, Aqua mask follow seach other in harmony.  A treatment highly concentrated in natural active ingredients to give your face a real burst of energy & long-lasting results!
DAVINCIA BIOCOMPATIBLE  CARE– 90 min, $200
The Biocompatible Care Mask also contains ingredients that restore the skin's natural flora, providing it with a symbiotic balance that promotes renewal and strengthens its natural defenses.  Once the skin is free of impurities, it's ready to make fresh cells.
Dark Spots
Wrinkles & Lines
Elasticity & Firmness
Dilated Pores
Excess Sebum
Blackheads
Acne
Rosacea
Rosacea Acne
Dark Circles
Under Eye Bags
Scars