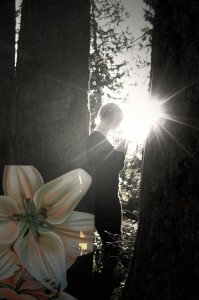 Click Here for more information about Breathwork!
Began almost 30 years ago, I was in my early twenties, and working at a 9 to 5 office job – I was suffering from bouts of extreme depression.  One day someone told me about a weekend personal development workshop and I decided to go.  We participated in all kinds of exercises that helped us take down some of our armor and open up to deeper connections with each other.  At this workshop I met a dear man, a healer, he saw the pain in my eyes, he took me under his wing and introduced me to a Psychotherapist who facilitated a one on one breathing session called Rebirthing.  It was a 2-hour profound session that changed the course of my life!
I began having early childhood memories, unfortunately I had to face painful memories of severe trauma including sexual and ritual abuse, but as painful as that was, the empowering aspect of it, was I finally made sense to myself.  I wasn't crazy.  The horrible feelings that I had lived with my whole life were validated.  I was acknowledging myself on a very deep level.  I began a very long journey to this day of picking up the pieces and putting the puzzle together.  I continued with rebirthing for quite sometime, then followed my heart to other modalities of healing. To this day I am still in therapy with an amazing Somatic Counsellor.  It would take a book to tell you all the things I have done that have helped me on this healing journey,  But I will say that healing is not a destination, but a journey, and I am still healing!
Breathwork came back into my life about 3 years ago!  I participated in a Ho'oponopono Forgiveness Workshop  and experienced another kind of Breathwork, again it was powerful & illuminating!  I have also experienced Holoptropic Breathwork, and Conscious Connected Breathwork –  I cannot put into words the profound love and healing I have experienced meeting the Holy Spirit in such a profound way, in so many different ways – the love is something I can barely describe, but I will tell you that it helped me get through the tragic death of my younger brother Gary  a year later, without that Breath experience, I don't think I could have come through it as well as I have!
I am eternally grateful to all my teachers on this breath path.  My breath, and my clients breath, are my greatest teachers.  Thank you.
So here I am sometimes skipping, sometimes trudging this road to Happy Destiny……..by Michelle Humen