Welcome to Shamanism on the Sunshine Coast, BC  – Shamanism is an ancient cross-cultural system of acquiring personal knowledge.  Although shamanism has many definitions depending on cultural practices, it is essentially one of the most effective systems for overcoming long lasting, unresolved physical, mental and emotional issues!
LILY PEACE MASSAGE & SPA IS EXCITED TO INTRODUCE GIZELLE RHYON-BERRY, M.A.Ed.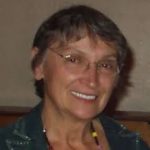 Gizelle recently retired from The Foundation for Shamanic Studies where she worked as a senior teaching faculty member for 25 years.  Based on her extensive knowledge in classic shamanism she created her own workshops, now offering them in Western Canada.  Gizelle also offers individual sessions in her private Shamanic Journey Therapy practice.  Her passion for teaching is evident in her style expressed with common sense simplicity and light-hearted humour.  A passionate nature lover and gardener, she lives a simple life in Gibsons, BC 
Shamanism in Sechelt, and Davis Bay on the Sunshine Coast, BC
SHAMANIC JOURNEY THERAPY & COUNSELLING:
In a series of personal meetings with the practitioner, individuals are introduced to the shamanic journey to travel to other worlds and engage in two-way dialogues with spirit beings for advice and healing.  Shamanic Journey Therapy (SJT) is a very simple and effective method.  Experience has shown that individuals using this method notice dramatic shifts in their attitude, behavior, view of themselves and the world around them.
A typical SJT session is an hour long and requires 5 meetings to complete the initial process.  Following the sessions, the client may practice independently or continue further training and assistance.
The initial one hour interview is complimentary!  Subsequent sessions are $80 per hour

please note:  Interviews are conducted in person ONLY
*PLEASE NOTE:  GIZELLE IS CURRENTLY TEACHING WORKSHOPS IN ALBERTA DURING THE SUMMER 2018, IT WILL BE POSTED WHEN SHE WILL BE ARRIVING BACK TO THE SUNSHINE COAST! IN THE MEANTIME CLICK HERE TO LEARN MORE ABOUT BREATHWORK!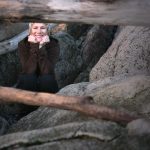 I have taken several of Gizelle's workshops over the years, I have found them to very helpful in problem-solving tougher life issues, but also they are just super fun and illuminating! 
I find the combination of Breathwork and the Journeywork to be very powerful!
Gizelle also teaches a one day Shamanic Journey Workshop which will be announced in the near future!  by Michelle Humen/Lily Peace Massage & Spa