Sunshine Coast, BC Spa & Sechelt Spa Services:
PAMPERING, SELF-CARE FACIAL – 60 min, $95  See Promotions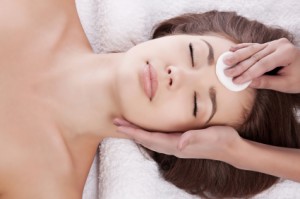 Yum Organic Facial includes a Cleanse, Exfoliation, Glycolic Peel, H2O masque, and a Volcanic Clay masque, during the masque  enjoy pampering massage.  You are not left alone.
Result:  Leave feeling more relaxed and your skin glowing with your face free of tension!
DAVINCIA DISCOVERY, HYDRATING FACIAL – Long-lasting, deep hydrating facial – 75 min, $110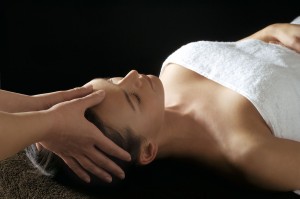 Tightness, stinging…is your skin becoming rough & lackluster or being marked by finelines?  This is a cry for help:  your skin is drying out.  This high-performance treatment will quickly help to restore its balance, suppleness, & softness.
The powerfully softening action of seaweed and fruit extracts; the use of 2 refreshing masks, one including a massage with a fine aromatic mist; and the application of a repairing, hydration-reactivating duo using Lily Peace Signature techniques.
The soothing touch during this facial:  the application of a exfoliating clay masque, to hydrate – the application of Davincia's luxurious and aromatic Aqua Hydrating Masque – loaded with healing and repairing ingredients!
Result:  skin is renewed, soothed, and re-balanced; softness and beauty are restored!
DAVINCIA BIOCOMPATIBLE CARE FACIAL  –  90 min, $200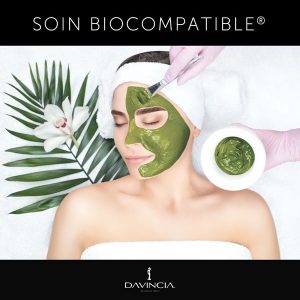 Look no further!  You will never experience a facial like this anywhere.  This patented, ingredient facial is an all-natural alternative to invasive treatments such as chemical peels, micro-needling, and so on!  The cosmetic industry is finding long-term side effects from these invasive treatments, especially from scarring, burning, sagging – the promises are short-lived!
Nathalie Forget, CEO of Davincia Skincare, spent over 5 years developing this formula to help people who have experienced the same long-term side effects as she had from many invasive treatments.  Her story is like many people who have suffered with severe skin problems that affected her self-esteem from a young age, please Click Here to learn more about her!
THE BENEFITS OF THE BIOCOMPATIBLE FACIAL:
Anti-inflammatory
Corrects
Repairs
Strengthens
Detoxifies
Protects (respect for biological integrity)
Stimulates the production of new cells and collagen
Prevents aging and diseases
Increases skin resistance (radiation and UV)
Antioxidant, Cellular Boost
Restores the cellular environment
Leaves room for new, fresher skin that is cleaner, smoother, stronger and more resistant to anything
The Biocompatible Care Mask also contains ingredients that restore the skin's natural flora, providing it with a symbiotic balance that promotes renewal and strengthens its natural defenses.  Once the skin is free of impurities, it's ready to make fresh cells.
The Biocompatible Care Facial Treatment has an impact on more than 12 skin disorders:
Dark Spots
Wrinkles & Lines
Elasticity & Firmness
Dilated Pores
Excess Sebum
Blackheads
Acne
Rosacea
Rosacea Acne
Dark Circles
Under Eye Bags
Scars