THAI YOGA MASSAGE – Energizing, Invigorating & Restoring – 1 hr, $85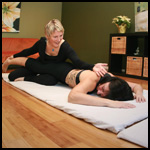 Thai Yoga Massage combines the best of yoga and massage. Thai Yoga Massage focuses on activating the body's sen lines (energy), through stretching and massaging the pressure points. The Thai Massage practitioner and the client move as one to create a flowing meditative experience.
 HOT & COLD STONE MASSAGE –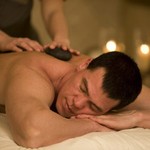 The relaxation of hot stone massage therapy goes far deeper than a standard massage, since the direct heat causes the blood vessels to expand and push blood around the body, which helps to move toxins away from the affected area. This also has a beneficial effect on the nervous system in general.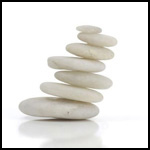 Tired, sore and aching muscles are relaxed with improvements to strength and flexibility and tensions held at the deepest level are released.
Hot and Cold Stone therapy can also be used to treat muscular injury or inflammation by using cooled or frozen stones. 
MOBILE SERVICES – Add $10 for all Mobile Services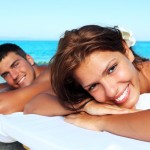 Lily Peace Massage & Spa can bring the services to you!  We know how busy life can be.  Every minute counts.  Lily Peace offers Mobile Massage & Spa Services extending from Gibsons to Pender Harbour.  You truly can enjoy the benefits of massage or spa without having to leave your own surroundings or adding the time to drive to us.  Plus:  It is not uncommon to enjoy your massage outdoors on your private pation if that's what you prefer!  
Massage is Therapy for the Soul……