Whether you are looking for relaxation massages, reiki, body works, massage, or deep tissue massages Lily Peace has the massage services to make your days in Sechelt BC – and the Sunshine Coast… absolutely perfect.  Please choose from the list below to review each of our massage & reiki specialties.
LILY PEACE MASSAGE – Restoring, Soothing & Rejuvenating – 90 min $115, 1 Hr $85, 45 min $65, 30 min $50   *SEE OUR PROMOTIONS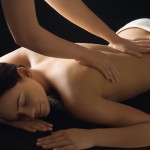 This is a customized massage to suit your needs.  Whether you would like a massage/body work that is more purposeful with a medium to firm touch which will release aching, stiff muscles. Or a more gentle, relaxing touch so that you can let go & leave your cares behind.  The "Lily Peace Massage" will leave you feeling carefree, centred and standing tall.
MOBILE TANDEM MASSAGES – $120/hour per person, IN-HOUSE $95 per person 

Enjoy your massages with a friend or a loved one.  Lily Peace Massage & Day Spa can also provide Tandem Massages.  
Perhaps you want to have a weekend getaway and have a Spa Day at home!
HOT & COLD STONE MASSAGE – 90 min $129 plus GST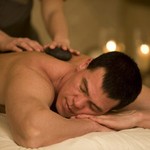 The relaxation of hot stone massage goes far deeper than a standard massage, since the direct heat causes the blood vessels to expand and push blood around the body, which helps to move toxins away from the affected area. This also has a beneficial effect on the nervous system in general.
Tired, sore and aching muscles are relaxed with improvements to strength and flexibility and tensions held at the deepest level are released.
Hot and Cold Stone Massage can also be used to treat muscular injury or inflammation by using cooled or frozen stones.
TANDEM MASSAGE (at Lily Peace Massage & Spa) – $95/per person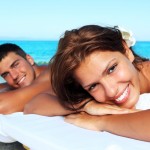 Speaking from experience, having a massage with a loved one is such a special treat.  Bonding together in relaxation, perhaps have a lovely stroll at the beach afterwards, or a nice lunch or dinner, believe me, you can't go wrong!