Why Zoom Breathwork?  I have been pleasantly surprised by the tremendous feedback by clients who have tried Zoom Breathwork.  Many are finding it preferable to in-person sessions for many reasons:  Comforts of your own home, no travelling necessary, and surprisingly, it feels just as intimate as being face to face, as the breath itself is your biggest ally and makes it possible.
If you feel stuck in your life, even with years of therapy under your belt, and you want to feel more alive, in touch with your deeper feelings, feel motivated, inspired,  and authentic –  then Zoom Breathwork with Michelle is worth a try!
Zoom Breathwork BC  |  Zoom Breathwork  Canada  |  Zoom Breathwork Okanagan  | Zoom Breathwork Osoyoos
COST:  90 MINUTE SESSION – $129,  PACKAGE OF 3 – $299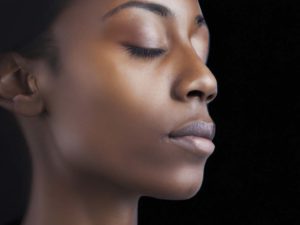 WHAT IS BREATHWORK?
Breathwork is an umbrella  term for all styles of breathwork.  This style of breathwork is called "Circular Breathing".  It is a 3-part breath with mouth open, with no rests at the top or bottom of the breath cycle.
Each style of breathwork has its own purpose, its own outcome.
Some reasons that people choose this style of breathwork are:
Healing
Self-Discovery
Spiritual Purposes
Altered State of Consciousness
Transformation
Deeper connection with Authentic Self
Heart Opening
To help heal breathing ailments
You will feel safe with Michelle during your zoom breathwork session – it is vital when doing breathwork, to work with someone who can truly hold "Integral Space" for you.  Michelle's background in counselling, reiki, personal fitness training, women's full-force self-defence facilitation and 30 years of her own journey in therapy and healing in several modalities from severe childhood trauma, gives her the ability to bring deep compassion, wisdom and understanding.  You will truly feel held.
Many people say after doing one  Zoom Breathwork session with Michelle, that it equalled years of therapy!
Michelle practices and facilitates Trauma Informed Breathwork
You can also contact Michelle @ Osoyoos Family Massage & Wellness
EVENTS: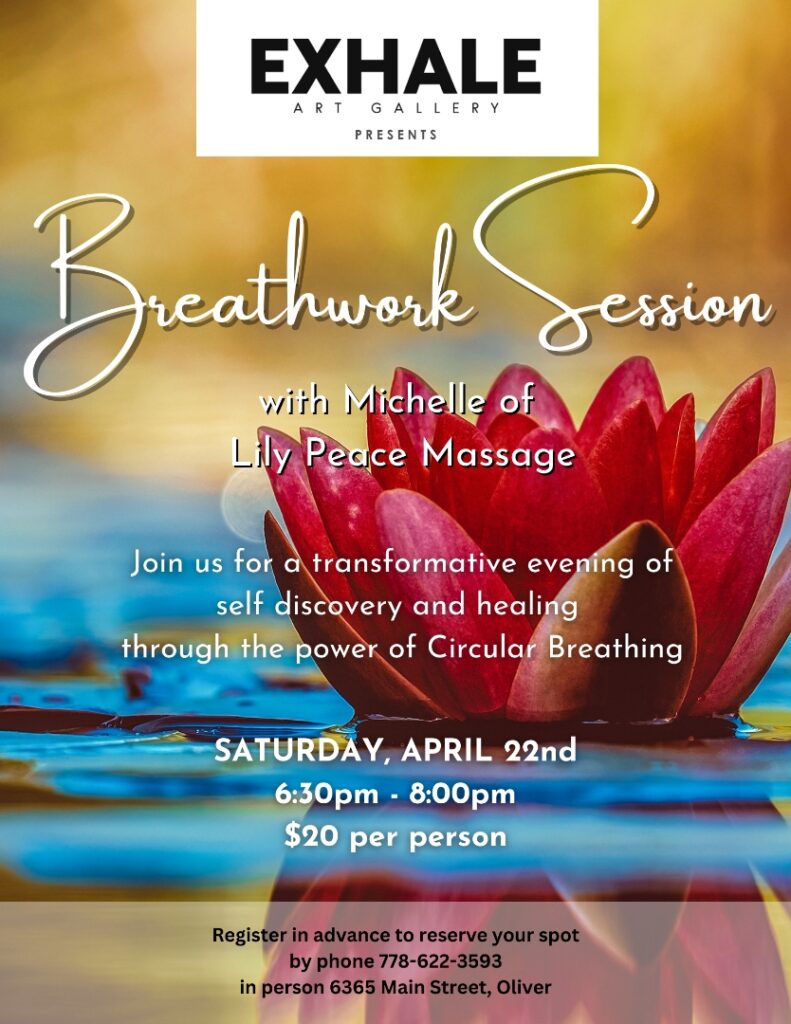 Exhale Art Galleryhttps://exhaleart.gallery/