THE ATTUNEMENT/IGINITION
Reiki is not taught in the way other healing techniques are taught.  The ability is transferred to the student by the Reiki Master during an attunement process.  During the attunement, the Rei or God-Consciousness makes adjustments in the student's chakras and energy pathways to accommodate the ability to channel Reiki and then links the student to the source of Reiki.  These changes are unique for each person.  The attunement energies are channeled into the student through the Reiki Master.  The Reiki Master does not direct the process and is simply a channel for the attunement energy flowing from the Higher Power.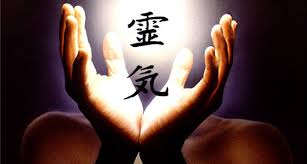 The Reiki attunement is a powerful spiritual experience for most people.  The process is guided by the Rei or God-Consciousness, which makes adjustments in the process depending on the needs of each student.
 Once you have received a Reiki attunement, you will have Reiki for the remainder of your life. It does not wear off and you can never lose it (although of course the more you practice Reiki the deeper and more refined it will become).  While one attunement per level is all that is necessary to activate the ability to channel Reiki, additonal attunements to levels already attained prove beneficial.  These benefits include refinement of the Reiki energy one is channeling, increased strength of the energy, healing of personal problems, clarity of mind, increased psychic sensitivity and a raised level of consciousness.
*Please note that any out of town students are more than welcome to stay in my cozy home during the workshop in order to make it affordable for you!
KARUNA MASTERS/HOLY FIRE REIKI
FRIDAY, SATURDAY & SUNDAY (9 AM TO 6 PM) – TBA

COST:  $875 (Including GST)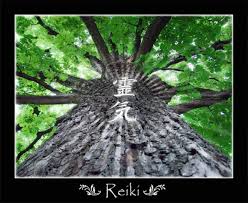 This class is the next step after Reiki Master and is both a practitioner and a Master class. Those who take the class will be able to use the Karuna symbols in their Reiki sessions and teach all levels of Holy Fire Karuna Reiki®. It is complete with eight practitioner symbols, one master symbol, three ignitions and two meditations that are guided directly by the Holy Fire. In addition, the Holy Fire attunements will be demonstrated and practiced for Reiki I & II and ART so that the student will be able to each all levels of Reiki as Holy Fire classes.
This system of Reiki has been found to be effective and powerful. In fact, most students find it more powerful than Usui Reiki! The addition of the Holy Fire energy in early 2014 has taken it into a higher level of consciousness. Feelings of love, joy and peace as are experienced along with a much deeper level of healing. The Holy Fire Karuna energy provides purification, healing, empowerment and guidance.
A brief description of the four Karuna Reiki® I symbols is given here: The first symbol prepares the client for deep healing and is useful with past life issues. It helps release karma and deeply seated issues on the cellular level. The second symbol heals deeply and can be used to break up the negative patterns we unconsciously use to insulate ourselves from the truth, thus shattering delusion and denial. It heals the shadow self. The third symbol fills the person with love and restores balance. The fourth symbol completes the treatment by bringing the client back into the body and grounding.
The Karuna II symbols have a higher vibration. They help connect directly with the Higher Self and work on a deeper level. While they have specific purposes discussed in class, the experience of their energy allows intuitive guidance in their use.
Both levels of Holy Fire Karuna Reiki® and three ignitions will be given as well as instruction and practice on the use of all nine symbols including the Holy Fire Master symbol. You will be able to teach all four levels of Holy Fire Karuna Reiki®, two practitioner levels and two master levels after taking this class. Those who have already taken ART/Master or Karuna Reiki® will be able to teach all levels of Holy Fire Reiki including I&II, ART/Master and Karuna Reiki®.
Lots of practice time is included for giving sessions, using the symbols and for learning the ignition processes.
LEVEL 1 & 2  USUI/HOLY FIRE REIKI

SATURDAY, FEBRUARY 13/16, 9 AM to 6:00 PM & SATURDAY FEBRUARY 20/16, 9:00 AM to 6:00 PM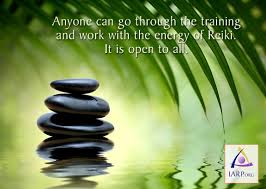 This beginning training is one of the most thorough and comprehensive available. It includes both Reiki I & II and is a combination of the Western style as introduced by Mrs. Takata and the Japanese style. On completion of the class, you will be able to give Reiki treatments to yourself and others. The following subjects are taught:
• The origin and history of Reiki
• The nature of Reiki energy, why people get sick and how Reiki heals.
• The Reiki Ideals
• The Human Energy System
• The complete hand placement system.
• Gassho meditation
• Byosen Scanning: Using the sensitivity in the hands to locate areas needing healing, (usually in the aura) and to treat them.
• Reiji-Ho: Using inner guidance to know how and where to treat.
• Kenyoku: Dry bathing, a method to purify your energy field
• Gyoshi-ho: Sending Reiki with the eyes.
• Sending Reiki at a distance.
• Reiki II symbols: How to draw, activate and use them. Their many uses are explained and their inner meaning is discussed. Practice time is given so students know from experience how the energy of each symbols feels and the results each symbol produces.
• Attunements for Reiki I and II are given.
The class is a combination of lecture, discussion, demonstration and practice time. Each student experiences giving and receiving a complete treatment using Byosen scanning and the hand placement system. Practice time is given using all the Reiki II symbols as well as the for techniques mentioned above.  A class manual and a certificate are included.
LEVEL III USUI/HOLY FIRE REIKI,  ART – ADVANCED REIKI TRAINING (Course Dates TBA)
SATURDAY, 9:00 AM to 6:00 PM
COST:  $300 (Including  GST)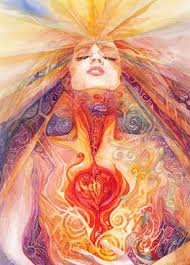 This course focuses on receiving the Level III Attunement and learning additional Usui Symbols which will increase the strength & effectiveness of the Reiki engergy and the Level II symbols. Topics covered in this class include Aura Clearing (also know as extractions and/or psychic surgery), which will allow you to remove negative psychic energy from yourself & others and send it to the light, Chakra Balancing,  and setting up a Crystal Reiki Grid with meditation techniques to manifest goals in your life. You will also receive the Holy Love experience in which Divine Love is placed in your heart! Included is the Level III – Advanced Reiki Training Manual and a Reiki Healing Grid (not including crystals). Class size is kept to a maximum of six students with lots of hands-on practice time. Prerequisite: Reiki Level I & II

This class is a deeply healing experience!
*Please note that Levels I through III prepare you to be a Practitioner.  The Usui/Holy Fire Master Teacher Training Course will prepare you to teach all levels including Usui/Holy Fire Master Teacher Level.
USUI/HOLY FIRE REIKI MASTER/TEACHER TRAINING (Course dates TBA)

TIME: SATURDAY, 9:00 AM to 6:00 PM | SUNDAY, 9:00 AM to 6:00 PM
COST: $700 (Including GST)

This 2-day intensive Master Teacher Training includes the following:
The Heavenly Banquet Hall Experience
The Pre-ignition and the Healing Fire ignition.
Both Reiki III Usui/

Holy Fire

Master ignitions.
Instruction on how to give Reiki attunements for Reiki I&II, ART and the pre-ignition, both ignitions for Reiki Master and the Healing Fire ignition.
The Usui/

Holy Fire

Healing attunement that can be given to anyone and directs the powerful attunement energies to heal.
The Usui/

Holy Fire

system of attunements and ignitions is taught as used by the Center and the Usui system of attunements is explained.
The

Holy Fire

symbol is given for a total of five for the entire system.
Lots of practice time practicing attunements.
How to give yourself attunements and ignitions.
The values and spiritual orientation of a true Reiki Master.
The How to teach including going over the class outline as well as how to develop and promote your Reiki business.
130 page class manual
Certificate