FALL SPECIALS:

Pamper yourself with a CUSTOMIZED ANTI-AGING FACIAL $90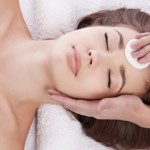 It is so important to trust what you are putting into your skin.  There is no sacrifice with this facial.
It is paraben free, with no harsh chemicals. Enjoy this Luxurious, Illuminating Treatment –
Includes Deep Cleanse, Tone &  Exfoliation, Gentle Peel, Extractions, High Frequency Anti-Aging Treatment, Face/Neck/Head Massage (Surprise Treats), Masque & Moisturizer. 

Slimming/Toning & Anti-Cellulite, Myofascial Massage Treatment $125 (Reg. $150)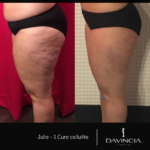 This treatment is for those of you that are ready to achieve your health & fitness goals, lose weight, and get rid of that unwanted cellulite!
Also, some of you out there may notice that even though you exercise regularly, and eat healthy, still have unwanted cellulite on the legs, that is because the Fascia has become so tight it is causing loss of circulation! Lack of oxygen and blood flow from tight Fascia, will also cause cellulite, this treatment will loosen up the Fascia and bring back circulation.  Last but not least, it is the Davincia Skincare Products applied in this treatment, that produce the results!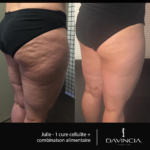 *It is very important to know that this treatment is offered as a way of demonstrating how to apply the Davincia Body Products on yourself to achieve the guaranteed results, if you apply daily for a minimum of 4-weeks!
We are offering 15% off  the Davincia Slimming/Toning, Anti-Cellulite take-home products! The treatment products consist of:  Silweta Body Scrub, Levita, Anti-Cellulite Lipo-Tonic Gel, Silweta Lipo-Draining Oil, Cellulite Breeze Brush, & Anti-Cellulite Suction Cups
MASSAGE SPECIALS: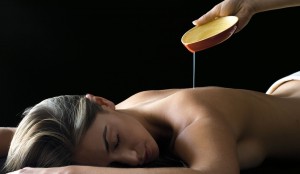 Soothe your aching muscles, relax, unwind and rejuvenate your entire body with a Lily Peace Signature Massage – $90 
PACKAGE OF 4 MASSAGES $320

SIDE BY SIDE/TANDEM MASSAGES $190 TOTAL
Note:  1 Hr Mobile Massages are $120/person
REIKI SPECIALS:
90 min Reiki/Massage Combo.  A beautiful way to experience Reiki for the first time! ABSOLUTELY RELAXING! $120

One Hour Healing Reiki Session $70  (regular $80)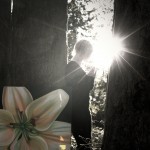 Holy Fire III Master Level Reiki for $650 (regular $700) *Includes Manual & Official Certificate – Max 4 students!
When:  TBA

Time:    Sat. & Sun., 9:00 am to 6:00 pm
Click Here to learn more about Reiki
GIFT CARDS AVAILABLE!