(Tibetan)
Meaning "mother", Yum is a symbol of wisdom and enlightenment.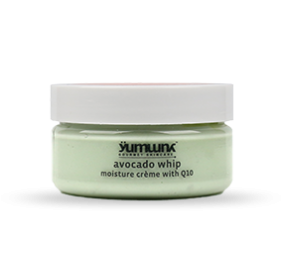 (Hinduism)
Represents the divine strength of creation.
(Mayan Mythology)
Yum Caax is the god/protector of wild plants.
(English)
Exquisite skin care formulated with highly concentrated natural and organic ingredients.
 Lily Peace Massage & Spa is bringing on this new Organic Vegan Facial Skincare line called Yum.  It is a local company operating in full integrity.  We will be offering starter kits which will include a Cleanser/Toner/Exfoliator/Serum/Moisturizer & Eye Cream.  We are encouraging feedback about this product.  Click here for more info about Yum Skincare

NEW – COLLAG-N EXTRA  – $47.99 plus GST
Happy Spring Everyone!
I just wanted to let you know with some good research I have finally sourced a company with integrity in Montreal called
Land Art
to supply a
Collagen supplement
which is
affordable and alot easier to take.  It is liquid and
you just take 1 tablespoon in the am & pm.  It also includes 5000 mg of collagen with an addition of Vitamin C, Glucosamine (750 mg/15 ml), MSM (400 mg/15 ml) and Devil's Claw (300 mg/15 ml)
to complete the effect of the collagen with natural ingredients with anti-inflammatory medicinal properties that also help to relieve joint pain associated with osteoarthritis.
For those of you that don't know, Collagen is a protein known as "structural", which is to say that they make up the organism by giving it structure. It is a sort of "glue" for tissue. It is also the most abundant protein in the body. Collagen is essential to the cohesion, elasticity and regeneration of tissue, hence reduces fine lines and wrinkles, as well as those dark age spots.  There are more than 12 types of collagen but the one that is present in cartilage is type-II collagen. With rheumatoid arthritis, complex immune mechanisms destroy type-II collagen in the cartilage. This is why it is so important to supplement with Collagen.
I stopped using the collagen for a month while sourcing this new replacement, and I have already noticed a little more wear on my face than before. So I can't wait to start supplementing with it again. The new order will be in this week.
RETINOL – By popular demand, Lily Peace is excited to bring on a new Product by Vitelle!
What is Retinol?
Retinol, is another name for vitamin A. Retinol is an extremely effective cell-communicating ingredient, which means it can literally connect to almost any skin cell and tell it to behave like a healthy, younger skin cell. But there's more:
Retinol is an antioxidant and thus can interrupt the free-radical damage process that causes skin to look and act older. This action helps prevent wrinkling and increases collagen production.
Retinol is effective at managing acne and eczema, as well as improves discolorations and wrinkles from sun damage.
All of these benefits are why retinol helps your skin look and act younger! In total, retinol can help more than 100 skin issues. It is a true superstar for your skin!
See our Promotions